At KG Food, we make the very best - fresh and frozen products. Our reputation for being the best is built on the QUALITY of our products, the VALUE we give, the CONVENIENCE we believe our customers will appreciate ant the breadth of our RANGE.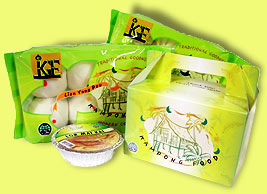 Backed by our extensive experience, clean and hygienic facilities, we have built and maintained our reputation as the maker of the very best - fresh, frozen paus and timsum.
Our products are made from the freshest ingredients and manufactured to the highest quality standards.

Our manufacturing centre is HACCP and ISO accredited. This means certified quality, right from the source.